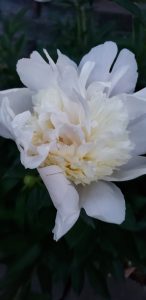 Replace batteries in smoke detectors
Service air-conditioning system
Clean out gutters and downspounts, call SUNNY ROOFING
Replace damaged window and door screens
Check for leaks in attic
Lube garage door tracks and tighten bolts
Fertilize lawn
Clear dead plants and shrubs
Inspect exterior drainage
Inspect roof – Winter storms can take quite a toll on the roof. You should visually inspect your roof each spring. Look for curled or missing shingles, metal pipes that are damaged, or anything that simply doesn't look right. If closer inspection or repair is needed, contact a professional roofing company, such as SUNNY ROOFING.
ENJOY YOUR SUMMER FROM ALL OF US AT SUNNY ROOFING